Event Phone: 443-980-5047
DUE TO CURRENT COVID-19 CONCERNS, this class (originally scheduled for Fulton, Maryland) will now be offered as a remote classroom experience. For those who would like to take the webinar but can't, it will be recorded.
Dates/Times will remain the same.
For the safety of my students, this class will be presented as a live-streaming interactive webinar. The material will be expanded to accommodate the time which would have been spent during practice. There will not be a "hands-on" portion in the webinar. If you are licensed, you will be able to participate during any make up class you attend.
This live-streaming interactive webinar qualifies for  NCCAOM and CA CEUs (cat1)

In addition to the live webinar you will receive:
PRIORITY FREE REGISTRATION to the MAKE-UP CLASS (date TBD) or at another class (see other class locations here). Additionally you will receive:
Links to two, 1-hour additional complementary webinars, and
I will be offering practice days locally, and in other places around the country, so that you will have an opportunity for one on one time with me
I will also do complementary zoom or facetime sessions for people who have specific questions.
The entire webinar will also be recorded. You can watch it over and over!
AND
Because I know what a difficult time this is for everyone financially, I am providing my marketing package (usually $100) as a complementary gift to help you bring this wonderful skill set to your patients.
Handouts and supplies will be sent to you
You will receive NCCAOM and CA CEUs (cat1) for this class.
—OR—
Register for the live, streaming only option. You will receive:
Access to live streaming webinar
Handouts
Two, 1-hour recorded webinars free of charge
AND the option to sit in on any of my classes in the future at a discount.
(See "STREAMING ONLY" options below for reduced pricing.)
You will receive NCCAOM and CA CEUs (cat1) for this class.
---
Join Michelle Gellis for training in facial and cosmetic acupuncture. Sign up for the core 2-day class only, add the morning and/or afternoon class of day 3 for a more comprehensive experience, or sign up for one or both of the day 3 classes only. See class descriptions here.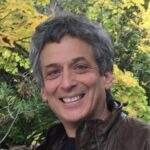 ** Special guest lecture on Sunday, April 19, 9am–12pm **
Lonny S Jarrett lectures on "The Face from A Chinese Medical Perspective"
Students registered for the Comprehensive or Facial Acupuncture Certification classes will be admitted free of charge, or you can attend just this lecture for $75. This lecture is qualified for 3 NCCAOM PDA points.
All classes are qualified for CEUs!
Comprehensive (all 3 classes): 26.5 NCCAOM PDA CEU points (+3 for Lonney Jarrett Lecture), 26 California CEUs, 26 Florida CEUs and 14.5 Texas CEUs
Facial Acupuncture Certification: 14.5 NCCAOM PDA CEU points (+3 for Lonney Jarrett Lecture) , 14 California CEUs, 14 Florida CEUs and 14.5 Texas CEUs
Facial Cupping/Gua Sha: 7 NCCAOM PDA CEU points, 7 California CEUs and 7 Florida CEUs
Advanced Techniques: 5 NCCAOM PDA CEU points, 5 California CEUs and 5 Florida CEUs
Topics covered include facial rejuvenation acupuncture, facial cupping, gua sha, Chinese medicine and the AcuLift™ dermaroller. The acupuncture theory you learn will be immediately applicable in your practice!
Class runs from 9 AM to 5 PM. The Lonny Jarrett lecture will start at 9 AM Sunday
On day 3 Day three morning session runs from 8 AM to 12:30 PM. Afternoon session runs 1 PM to 6 PM
Unlicensed acupuncture students—discounts available:

Save $50 on the 3-day Comprehensive or 2-day Facial Acupuncture certification class with code "student50".
Only attending Facial Cupping/Gua Sha and/or Advanced Techniques class? Use code "student25" to save $25 on your registration. FOR FACIAL CUPPING/GUA SHA CLASS: ONLY CURRENT ACUPUNCTURE STUDENTS GET STUDENT DISCOUNT.
Only one discount per student.
Please note: Credit card payments are processed through PayPal, but you do not need a PayPal account to register. All major credit cards are accepted.
Cancellation policy:
15% cancellation fee up to 30 days prior to class
50% cancellation fee up to 14 days prior to class
ABSOLUTELY NO REFUNDS within 14 days of class – if you cannot attend, you have the option of transferring your registration to another class.
---
The Fulton, MD Acupuncture CEU classes offer the following options:
(See "Details" below for pricing of each combination.)
Description:

Live, remote classroom. Link will be emailed out prior to class date
Facial Acupuncture CEU Certification – 2 Days
April 18, 2020 - April 19, 2020
Facial Cupping/Gua Sha CEU – Day 3 AM
April 20, 2020
Advanced Techniques CEU – Day 3 PM
April 20, 2020
Lonny Jarrett Guest Lecture
April 19, 2020