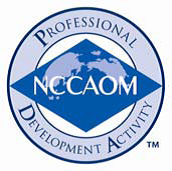 Facial Acupuncture CEU Classes will add value to your practice. Facial Acupuncture CEU classes and Cosmetic Acupuncture classes will provide you with skills to offer a gentle natural method for your patients to rejuvenate and refresh their appearance and to help your patients who have suffered stroke, TMJ, Trigeminal Neuralgia, Bells Palsy, MS and other facial conditions.
CEU Facial Acupuncture Classes offered by Michelle Gellis LAc MAc Dipl Ac are: Traditional Acupuncture Facial Rejuvenation Certification Classes, Facial Cupping and Facial Gua Sha Classes and Treating Neuromuscular facial conditions using facial and scalp acupuncture & facial cupping. Classes are offered as live classes or live and recorded webinars. Facial Acupuncture Classes offer training of easily mastered skills, small class size, and live facial acupuncture classes have hands-on practice for licensed practitioners. Facial Acupuncture Training is available to Acupuncture students and licensed practitioners, as well as other health professionals interested in a Cosmetic Acupuncture class, or hands-on instruction of how to use Acupuncture in the treatment of Neuro-muscular facial conditions. Classes are approved for California CEU and NCCAOM PDA CEU points.
Michelle Gellis LAc MAc DiplAc has been a Faculty Member and Clinic Supervisor at the Maryland University of Integrative Health (formally the Tai Sophia Institute) since 2004. Michelle Gellis is certified to teach acupuncture facial rejuvenation certification CEU classes through the American Acupuncture Council. She has been published in the Journal of Chinese Medicine,  Acupuncture Today*, the Maryland Acupuncture Society Newsletter, The Acupuncture Desk Reference as well as featured in Her Mind Magazine, Howard County Business News and Be Well World Magazine.
Treatment of Neuromuscular Facial Conditions, Michelle Gellis, Journal of Chinese Medicine
May Erase fine lines, deeper wrinkles diminished *Can Lift sagging eye lids, reduce bags/circles
Jowls May be firmed and double chin minimized *Moisturizes the skin and can tighten pores
Can Benefit Rosacea, Bells Palsy and Stroke Patients
May Increase collagen production
May Improve hormonal balance, May Benefit acne
May Increase circulation of blood and lymph to the face
Promotes overall health and well being
Please contact me regarding upcoming classes at 443-980-5047 or use our Contact form. We have several classes scheduled for the next few months, please visit the Class Calendar page to view the schedule and register.
NOTE: Cancellation Policy for Live Classes and Live Webinars:
15% cancellation fee up to 30 days prior to class
50% cancellation fee up to 14 days prior to class
no refunds thereafter