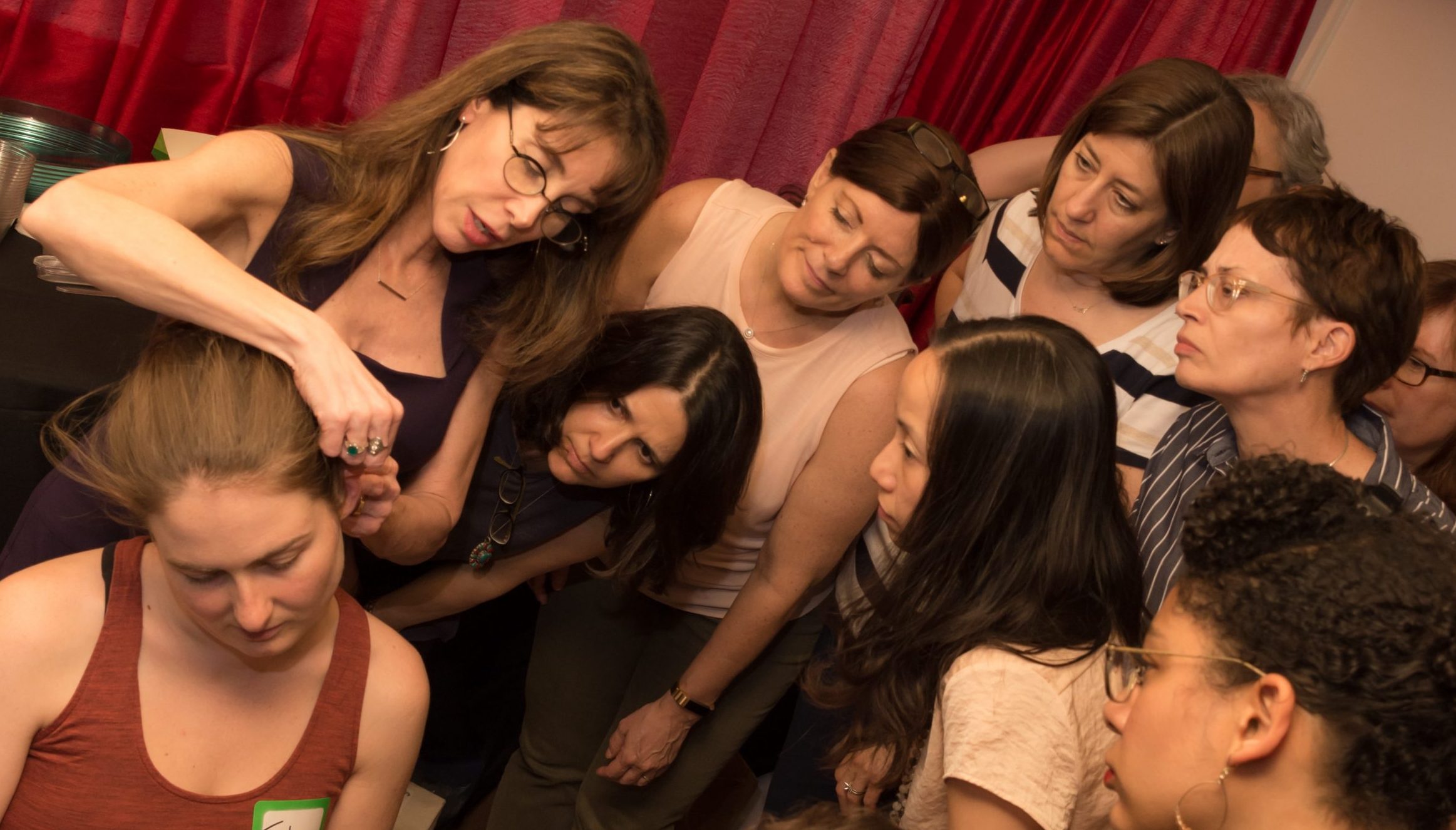 Add value to your practice with training from Michelle Gellis, certified facial acupuncture educator
Earn acupuncture CEUs while learning new protocols for facial and cosmetic acupuncture, facial cupping, gua sha, and microneedling.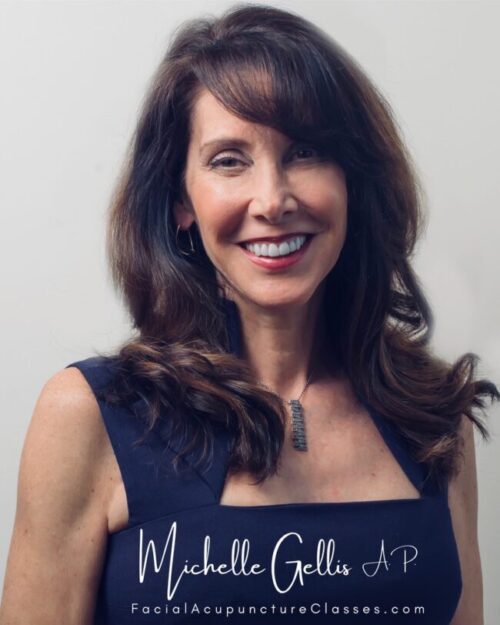 Certified, Experienced Instruction
Michelle Gellis LAc MAc DiplAc has been a Faculty Member and Clinic Supervisor at the Maryland University of Integrative Health since 2004. Michelle Gellis is certified to teach acupuncture facial rejuvenation certification CEU classes through the American Acupuncture Council. She has been published in numerous publications including, Journal of Chinese Medicine and Acupuncture Today, among many others.
Why Enroll in Facial Acupuncture Classes?
Facial Acupuncture CEU Classes will add value to your practice. Also known as Cosmetic Acupuncture, Michelle's classes and webinars will provide you with skills to offer a gentle, natural method for your patients to rejuvenate and refresh their appearance and to help your patients who have suffered stroke, TMJ, Trigeminal Neuralgia, Bells Palsy, MS and other facial conditions.
Free webinar! Telemedicine and cosmetic acupuncture
1.5 hour webinar and Q&A on telemedicine how to do cosmetic acupuncture safely during the pandemic, on behalf of the Maryland Acupuncture Society.
Recent Blog Posts
Upcoming live classes:
| Event | Date | |
| --- | --- | --- |
| Ft. Lauderdale, FL – FSOMA Conference (August 13–15, 2021) | | Register |
| San Diego, CA (August 28, 2021) Hybrid Format | | Register |
| Livestream – Facial Acupuncture, Cupping/Gua Sha, and Advanced Protocols – September 11–12, 2021 | September 11, 2021 9:00 am | Register |
| Santa Fe, NM (October 3, 2021) Hybrid Format | September 11, 2021 8:30 am | Register |
| Livestream – Maryland Acupuncture Society Event (September 18–19, 2021) | September 18, 2021 8:00 am | Register |
| Austin, TX (October 9–10, 2021) Hybrid Format | | Register |
| Livestream – Facial Acupuncture, Cupping/Gua Sha, and Advanced Protocols – October 23–24, 2021 | | Register |
| Sarasota, FL (November 7, 2021) Hybrid Format | September 11, 2021 8:30 am | Wait List |