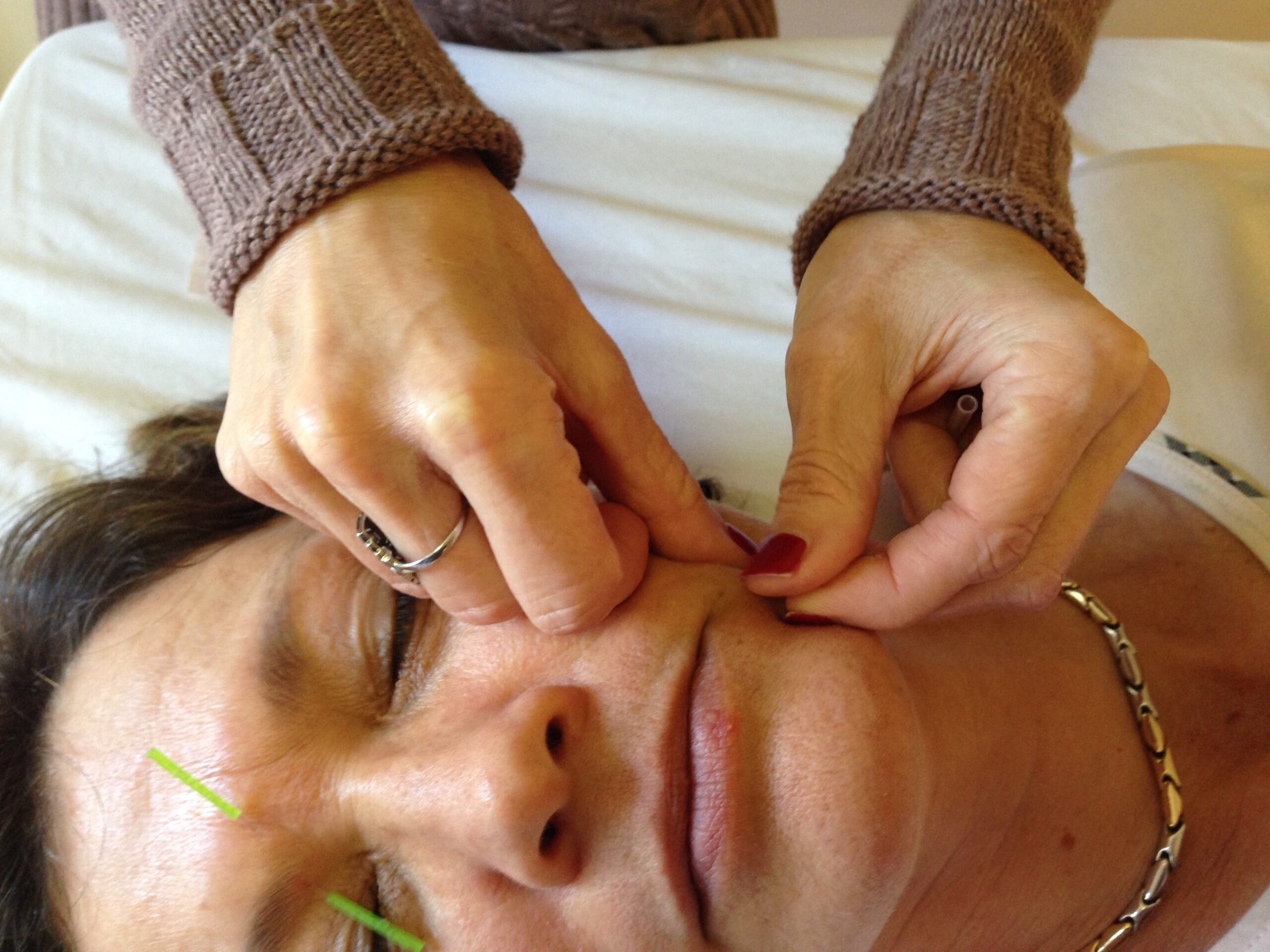 Browse our full selection of facial and cosmetic acupuncture training here. All options are NCCAOM approved.
Advanced Certificate Program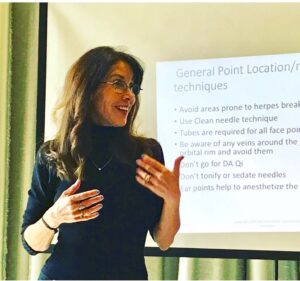 Michelle Gellis' Advanced Certification program is designed for licensed acupuncturists and medical professionals trained in acupuncture. Earn acupuncture CEUs while learning new protocols for facial and cosmetic acupuncture, facial cupping, gua sha, and microneedling. After completing all components of this one-year course, you will be equipped with the knowledge and skills to bring facial acupuncture to your patients in a safe, effective manner. The skills you learn will bring immediate value to your practice. Click here for details and to register. →
Live In-Person Classes:
Two-day live hands-on facial acupuncture practice
Registration includes prerequisite instruction via recorded webinar that must be completed prior to the class. These classes are also available for those who are participating in the Advanced Certificate Program. Class starts with review/Q&A, with the remaining time devoted to hands-on needling practice. See details and register here.
Notice for Live Classes:
For hands-on classes, Masks while treating fellow students are optional, but recommended.
2023 Class Dates:
February 4-6, 2023 – Sydney, Australia – Vibe Hotel Sydney*
March 25–26, 2023 – Naples, FL – Courtyard by Marriott
Special master class—see details here
April 22-23, 2023 – Philadelphia, PA – Sheraton Downtown Philadelphia
April 28-30, 2023 – Los Angeles, CA – Yo San University*
May 5-7, 2023 – Phoenix, AZ – PIHMA*
May 27-28, 2023 – Toronto, Canada – CCNM*
June 3-4, 2023 – Boston, MA – Element Boston Seaport District
September 9–10, 2023 – Northern VA – Courtyard by Marriott Tysons McLean
September 30-October 1, 2023 – London, UK – The City College of Acupuncture
October 28-29, 2023 – San Francisco Bay Area, CA – Residence Inn Berkeley
November 11–12, 2023 – Los Angeles, CA – Yo San University
December 2-3, 2023 – Sarasota, FL – Westin Sarasota
2024 Class Dates:
January 13-14, 2024 – Hollywood, FL – Hollywood Beach Marriott
February 2-4 – Sydney, Australia*
February 9-11 – Melbourne, Australia* – China Books
March 23-24 – Master Class – Palm Desert, CA – SpringHill Suites by Marriott Palm Desert
April – Date/location TBD
May 11-12 – Los Angeles, CA – Yo San University
May 18-19 – Vancouver, BC – The Westin Bayshore
June 22-23 – Boulder, CO – Boulder Marriott
* These locations are being administered by a third-party and price/details vary. See the links on our class page for details.
---
Mentoring Sessions:
One-hour monthly Q&A sessions with Michelle. Included with the Advanced Certification Program and open to all for $30/session. Click here for dates/topics and details on how to register.
---
Livestream Webinars:
No livestream events currently scheduled.
Past livestream class available as recording: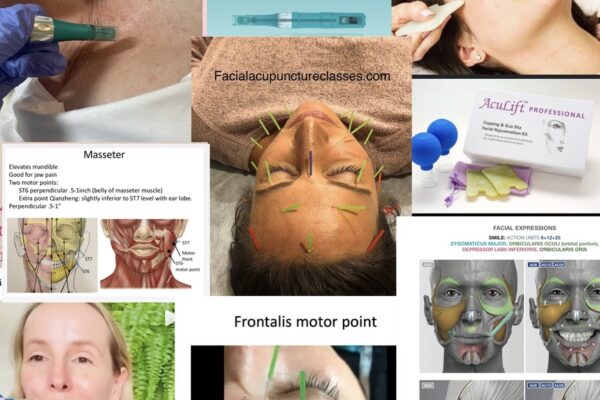 This free webinar was on Dec. 19, 2021. Click on the details/register link to register and view the recording.
---
On-demand Recorded Webinars:
Select any webinar for a full description and purchase options. All webinars are available with and without CEUs, with a discounted rate if you choose the "no CEU" option.
All webinars now include lifetime access – if you purchased a webinar prior to May 2022 and wish to upgrade to the lifetime version, please click here.
NO REFUNDS ON RECORDED WEBINARS.