Have you ever wondered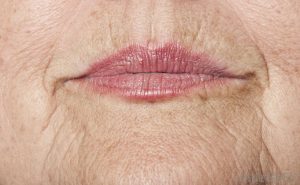 why women are more prone than men to form wrinkles around the mouth? There are several reasons for this, and Facial Acupuncture can provide a safe, effective solution.
According to an analysis by dermatologists in the Netherlands*:
Women (especially postmenopausal women) have fewer oil-producing sebaceous glands around the upper lip – meaning less oil to keep the skin soft and supple.
Women have fewer blood vessels in the upper lip area resulting in less blood flow to the region.
The muscles around the mouth are closer to the skin in women than they are in men; this can mean the skin is pulled closer, leading to wrinkles.
Hormones also play a role in women's aging process. As a woman ages and looses estrogen, her skin thins out, creating a crepey appearance.
Postmenopausal women experience a decrease in the fat (sebum) secreted by the few sweat glands they do have. Less fat means more sag.
Also, although the number of hair follicles is about the same in both genders, men have more sweat glands per hair follicle, contributing to more relaxed skin and therefore fewer wrinkles.
Changes in the bones also contribute to more severe aging. As women age their jaw bone actually gets reabsorbed slowly so the bone shrinks down—the skin is going to get saggy because there's no scaffolding holding it up!
Women are more likely to drink through straws which promote lip wrinkles
Many men shave, which exfoliates the skin and assists with skin turnover
Facial Acupuncture can regulate the body's hormones and strengthen the organs, such as the kidneys, spleen and liver. Intradermal needles can be used to increase collagen.  Facial cupping and Gua Sha can increase blood flow to the area and stimulate the sebaceous (sweat glands) to secrete more fluid and sebum. Microneedling with an AAC approved device such as an Aculift Derma Roller can stimulate collagen as well.
Acupuncture has been used for centuries to promote healthy skin. Get certified by an AAC certified CE provider. go to facialacupunctureclasses.com for videos and class info.
*study is published in the November-December issue of the Aesthetic Surgery Journal.