Having and Losing Face: Ego and the Frontal Self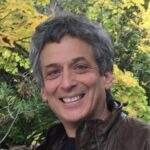 The Face and Head from a Chinese Medicine Perspective. This on-demand webinar will cover entry exit points on the face, windows of the sky, the stomach and GB channels on the face, the spiritual aspects of treating the face and how it relates within the greater framework of facial acupuncture.
Presented by Lonny Jarrett, an international lecturer, teacher and Author of Nourishing Destiny & The Clinical Practice Of Chinese Medicine.
---
Details
Earns 3 NCCAOM CEUs
Cost: $90 including CEUs, $75 without
CEU add-on available for students who previously purchased the non-CEU version
Webinar runs approximately 3 hours
This facial acupuncture webinar will:
Familiarize students with entry exit points
Review chinese characters related to the face
Familiarize students with windows of the sky and how they relate to the face
NO REFUNDS AFTER PURCHASE
You will be required to create an account when you check out—with this account you will be able to view the webinar on-demand, on your schedule. Please note: webinar access will expire 90 days after enrollment, after which time you will need to re-purchase. After passing the module's quiz, Michelle Gellis will review your results and you will receive your CEUs via email within 2–3 business days.
(CEU add-on available for students who have purchased the non-CEU version after Sept. 6, 2020. For previous students, email webmaster@facialacupunctureclasses.com to initiate a manual enrollment. )
---
Facial Acupuncture Classes
"Excellent weekend.  You are an inspiration on so many levels-acupuncturist, entrepreneur & ageless! Thank you." –