Taught by Michelle Gellis LAc MAc DiplAc Instructor, MD University of Integrative Health.  This webinar is part five of a five part course on facial acupuncture and covers facial motor points, submuscular needling, Safety and advanced protocols for treating the neck.  See other courses here.  This recorded webinar is available on demand.
The skills taught will be immediately applicable in your practice.
Details:
7 NCCAOM CEUs (PDA points), 5 CA CEUs, 5 FL CEUs, 5 TX CEUs, and Canadian CTCMA credit
Cost: $125 including CEUs, $105 without
Webinar runs approximately
CEUs awareded after completion of a short quiz
Advanced Protocols in Facial Acupuncture Includes: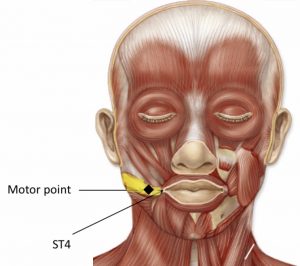 Protocols for treating the neck, facial motor points, submuscular needling and how to treat the neck safely.
Techniques to enhance your Facial Acupuncture skills for cosmetic and neuromuscular conditions
Additional recorded instruction from Lonny Jarrett on Chinese Medicine and the Face
Additional recorded instruction from Dr. Cameron Bishop on Chinese Face reading
You will recoup the cost of this webinar with your first patient.
NO REFUNDS AFTER PURCHASE
Links to download the video and any documents or handouts will be included on your payment receipt. Please check your spam folder.
You will be required to create an account when you check out—with this account you will be able to view the webinar on-demand, on your schedule. Please note: webinar access will expire 90 days after enrollment, after which time you will need to re-purchase. After passing the module's quiz, Michelle Gellis will review your results and you will receive your CEUs via email within 2–3 business days.
Save $50 off your total purchase when you register for the Modules 1-5 package. See details here.
Facial Acupuncture Classes
"Great time, great content and presentation.  Did not feel rushed or pressured."-