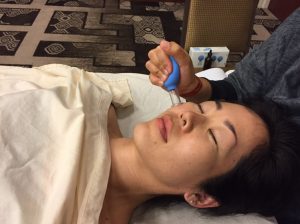 Facial Rejuvenation Cupping, Gua Sha and Derma Roller.  Taught by Michelle Gellis LAc MAc DiplAc.  This 5 hour 8 CEU webinar covers Facial Cupping, Facial Gua Sha, Skin care & AcuLifttm Microneedle Derma Roller Skills such as proper use of facial cups and Gua Sha tools and the use of an Aculifttm Derma Roller are covered. Expert Instruction by Michelle Gellis LAcMAc DiplAc.
This class qualifies for 8 NCCAOM PDA credits, and Canadian CTCMA credits. The skills taught in this class will be immediately applicable in your practice.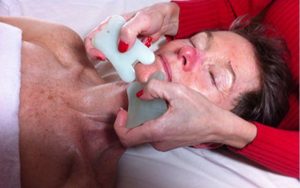 Facial Rejuvenation, Cupping, Gua Sha and Derma Roller includes:
This live webinar is specifically designed for acupuncturists, but open to anyone.
Taught by Michelle Gellis LAc Mc DiplAc, Faculty MD University of Integrative Health
Learn techniques to enhance your facial rejuvenation acupuncture skills
Includes Handouts and instructional videos
Includes protocols for facial cupping therapy for TMJ, Bells Palsy, Stroke and other neuromuscular facial conditions
Learn techniques for Facial Gua Sha
Video demonstrations
AcuLift™ Microneedle Derma Roller instruction
Skin Care Lecture including information on peptides, aging and skin care routine
Lectures on Facial Cupping/gua sha Theory, Technique
Paperwork (forms, contracts etc) necessary to get started
Cost of Webinar: $150
You will recoup the cost of this with your first patient.
Payment in full is required to hold your place in class.
Refund Policy: 15% cancellation fee up to 30 days prior to class. 50% cancellation fee up to 14 days prior to class. No refunds thereafter.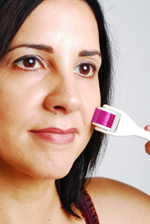 5 Hour Live Webinar of Facial Rejuvenation Cupping, Facial Rejuvenation Gua Sha and the proper use of the AcuLift™ Derma Roller. 8 NCCAOM CEUs, and Canadian CTCMA credits
Links to download the videos and any documents or handouts will be included on your payment receipt.
NOTE: Cancellation Policy for Live Classes and Live Webinars:
15% cancellation fee up to 30 days prior to class
50% cancellation fee up to 14 days prior to class
NO REFUNDS THEREAFTER – NO EXCEPTIONS
Facial Acupuncture CEU Classes
"Absolutely amazing teacher with knowledge and tips for all kinds of practitioners.  I would be more than happy to take any of her classes." -