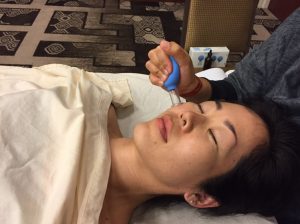 1 Day Class – Facial Cupping, Gua Sha, Microneedle Derma Roller. Expert Instruction by Michelle Gellis AP LAcDiplAc. This class qualifies for 7 NCCAOM PDA credits, 7 CA CEUs, 7 FL CEUs, and Canadian CTCMA credits. All materials needed for class are included. The skills taught in this class will be immediately applicable in your practice. Michelle Gellis LAc MAc DiplAc has been teaching at the Maryland University of Integrative Health since 2004
The Traditional Acupuncture Facial Rejuvenation Class has been approved by the NCCAOM for 7PDA points (CEUs), for 7 Florida CEUs and 7 California CEUs, and for Canadian CTCMA credits
1 Day Class – Facial Cupping and Gua Sha includes: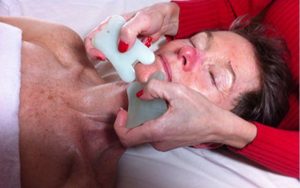 Lectures on Facial Cupping and Facial Gua Sha
Paperwork (forms, contracts etc) necessary to get started
Supplies needed for class
Hands on training
Protocols for TMJ, Bells Palsy, Stroke and other facial muscular/neurological conditions
Information on skin care, aging, and marketing
AcuLift Derma Roller™ Lecture
This class is designed for acupuncturists but open to anyone.


YOU WILL RECOUP THE COST OF THIS CLASS WITH YOUR FIRST FACIAL PATIENT.
Traditional Acupuncture Facial Cupping, Gua Sha, Microneedle Derma Roller Class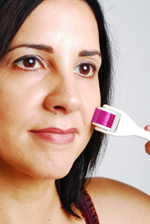 Payment in full is required to hold your place in class.
Materials Needed: All materials will be supplied. Please bring paper for note taking.
Refund Policy: 15% cancellation fee up to 30 days prior to class. 50% cancellation fee up to 14 days prior to class. No refunds thereafter.
Cost: $175 for practitioners
Early Bird Price: $150 for practitioners
Save $25 if you register by the early bird date.  Early bird registration cut off dates are different for each class, please see class registration form for details.
Unlicensed Students: Use coupon code "student25" when registering, and get $25 off the price of the class.
Facial Acupuncture CEU Classes
"Instructor was extremely knowledgeable, warm, and personable!  Great Workshop!  Loved it!" -